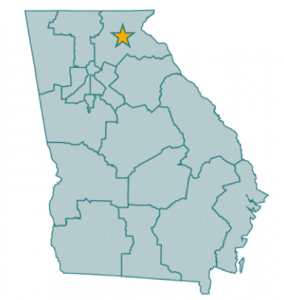 This fellowship posting is in District 2 North in Gainesville, Georgia. The fellow selected for this position will be an employee of Emory University's Rollins School of Public Health for the duration of the fellowship, but will spend their time working as a level 1 epidemiologist within the North  district. This position has the ability to work remotely for 1 day per week.
The Fellow can expect to engage with a variety of epidemiologic activities related to COVID-19 and other notifiable diseases.
In addition to regular duties, the Fellows will need to complete an oral/poster presentation and at least two required analytic, evaluation, or quality improvement projects such as:
Identifying and selecting key concerns (e. g. disease of concern) prevalent to the district (county, group of people, race) in order to complete a project to address these concerns. Assessing existing data; learning and utilizing statistical and analytical systems to collect and analyze new data; using findings to develop tools that would inform and improve better health outcomes in the district (or a county, group of people, race, etc.).
Participating and collaborating with community health partners and other programs within the district to address health disparities. Interacting/ working with various groups within the community; advocating for health equity and social justice for vulnerable populations and implementing organizational policies; programs to achieve health equity and fairness through collaboration with key leaders within the community; etc.  
A cover letter is a required component of all ECRC fellowship applications. Please upload the cover letter in the Supporting Documents section of the application and specify in your letter which Fellowship location(s) (i.e. districts positions) you are applying to.