District 5-2 North Central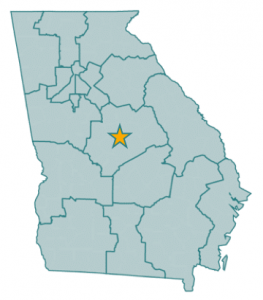 This fellowship posting is in District 5-2 North Central in Macon, Georgia. The fellow selected for this position will be an employee of Emory University's Rollins School of Public Health for the duration of the fellowship, but will spend their time working as a level 1 epidemiologist within the North Central district. This position has the potential to work remotely for 2-3 days per week.
The Fellow can expect to engage in a variety of epidemiologic activities with priorities being:
Contact tracing, case and outbreak investigations for COVID-19

Case and outbreak investigations for other notifiable diseases
Prepare regular COVID-19 epidemiologic reports.
In addition to regular duties, the Fellow will need to complete an oral/poster presentation and at least two required analytic, evaluation, or quality improvement projects such as:
Conducting follow up investigations on reports of COVID-19 and other communicable disease 

outbreaks to determine accuracy and if they meet the state outbreak definition criteria.

Determining infection prevention measures that need to be taken by stakeholders and ensure success. Completing outbreak investigation report as deemed necessary.

Working with interprofessional team(s), analyzing, publishing, and disseminating public health information.

Potential projects could be, but may not be limited to: 

developing statistical reports (i.e. Child Health District Summaries),

annual data summaries (i.e. quality improvement evaluations), and educational materials (i.e. awareness campaigns for public health threats).
A cover letter is a required component of all ECRC fellowship applications. Please upload the cover letter in the Supporting Documents section of the application and specify in your letter which Fellowship location(s) (i.e. districts positions) you are applying to.