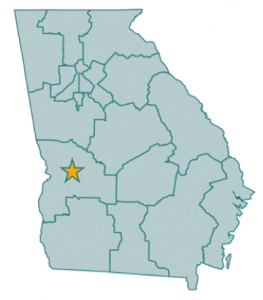 This fellowship posting is in District 7 West Central in Columbus, Georgia. The fellow selected for this position will be an employee of Emory University's Rollins School of Public Health for the duration of the fellowship, but will spend their time working as a level 1 epidemiologist within the West Central district. This position will be completely in person with the potential of working remotely 2-3 days per week after an initial trial period.
The Fellow can expect to engage in a variety of epidemiologic activities with priorities being:
Case and outbreak investigations for notifiable diseases

Surveillance system data entry, cleaning, and management for COVID-19

Surveillance system data entry, cleaning, and management for notifiable diseases
In addition to regular duties, the Fellows will need to complete an oral/poster presentation and at least two required analytic, evaluation, or quality improvement projects such as:
Improving the data quality of the Breakthrough Case Dashboard in the State Electronic

Notifiable Disease Surveillance System for the district. Cleaning data; calculating the percentage of breakthrough cases on a county or district level; reporting the percentage of breakthrough infections upon request

Analyzing and monitoring the COVID-19 school case report spreadsheet. Determining epidemiological links among school outbreaks.
A cover letter is a required component of all ECRC fellowship applications. Please upload the cover letter in the Supporting Documents section of the application and specify in your letter which Fellowship location(s) (i.e. districts positions) you are applying to.