District 1-2 North Georgia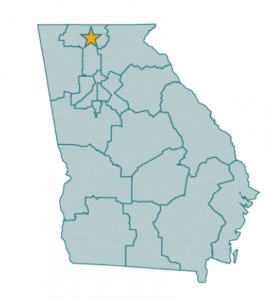 This fellowship posting is in District 1-2 North Georgia in Dalton, Georgia. The fellow selected for this position will be an employee of Emory University's Rollins School of Public Health for the duration of the fellowship, but will spend their time working as a level 1 epidemiologist within the North Georgia district. 

The Fellow can expect to engage in a variety of epidemiologic activities with priorities being:
COVID-19 data analysis
Notifiable diseases data analysis
Preparing regular COVID-19 epidemiologic reports.
In addition to regular duties, the Fellows will need to complete an oral/poster presentation and at least two required analytic, evaluation, or quality improvement projects such as:
Conducting an analytic evaluation of hepatitis C in the district to estimate how many people could benefit from a health department-based, low-cost treatment option. Developing a presentation for all county boards of health to illustrate the need for treatment services and ways to fulfill the need.

 

Developing a needs assessment tool to identify deficiencies, analyze results, and develop training programs to educate long-term care facility staff on notifiable diseases, recognizing outbreaks, and recommending ways to implement infection control measures.
Evaluating the successful programs within the health department. Analyzing and identifying the components that make them a success and review ways to utilize our successes in other areas in the community.

 
A cover letter is a required component of all ECRC fellowship applications. Please upload the cover letter in the Supporting Documents section of the application and specify in your letter which Fellowship location(s) (i.e. districts positions) you are applying to.