District 3-4 Gwinnett, Newton, Rockdale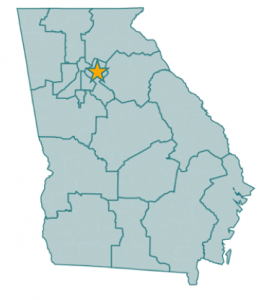 This fellowship posting is in District 3-4 Gwinnett, Newton, Rockdale (GNR) in Lawrenceville, Georgia. The fellow selected for this position will be an employee of Emory University's Rollins School of Public Health for the duration of the fellowship, but will spend their time working as a level 1 epidemiologist within the GNR District. This position has the ability to work remotely for 1 day per week.
The Fellow can expect to engage in a variety of epidemiologic activities with priorities being:
Case and outbreak investigations for notifiable diseases
COVID-19 data analysis
Preparing regular epidemiologic reports
In addition to regular duties, the Fellows will need to complete an oral/poster presentation and at least two required analytic, evaluation, or quality improvement projects such as:
Leading the epidemiology efforts for improving GNR's opioid surveillance system, in collaboration with the Opioid Surveillance Specialist. This project requires that the fellow reads, and thoroughly understands the Georgia Department of Public Health's (DPH) current Opioid Overdose Cluster Response Protocol. The fellow will need to conduct an in-depth assessment and evaluation of GNR's current system and epidemiological processes. The opioid surveillance project also involves assessing opioid response protocols in other states and local epidemiology programs, understanding and communicating our limitations and opportunities for improvement, and proposing creative solutions to strengthen this aspect of our disease response program. 
Assisting with pulling and analyzing both qualitative and quantitative infectious disease data for the 2019, 2020, and 2021 Annual Epidemiology Reports, as well as updating the current report format. These reports are distributed widely to community and state partners and are published to the GNR Health District website. 
A cover letter is a required component of all ECRC fellowship applications. Please upload the cover letter in the Supporting Documents section of the application and specify in your letter which Fellowship location(s) (i.e. districts positions) you are applying to.